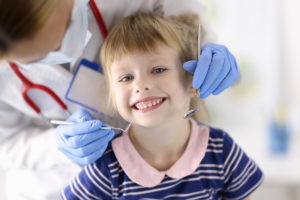 General Dentistry
Do you know how a general dentist differs from other oral health professionals? Additionally, are you aware of whether or not you should be seeing a general dentist on a regular basis? The answers to these questions are crucial to assist you in making the best oral health care selections possible.
Dr. Booth and the team at Mill Pond Dental, as your general dentistry practice, wants to ensure you understand all of the dental services you need to enjoy excellent oral health to last you a lifetime.
What Is General Dentistry?
A general dentist, much like a primary healthcare practitioner, is the primary dental care provider for the whole family–both young and old. They look after your total oral health and work to diagnose, treat, and manage any services needed to fulfill your unique dental needs.
At Mill Pond Dental, we strive to build continuous, trusting relationships with our patients by learning about their habits as well as their dental health histories and needs. We then customize and continuously monitor a dental treatment plan to assist you in achieving your objectives. Most dental treatment regimens incorporate a number of our general dentistry procedures.
What Services Fall Under the General Dentistry Category?
Keeping up with your routine general dentist visits with Dr. Booth will help you maintain strong oral hygiene. Additionally, regular visits will help with the prevention and early identification of major oral health conditions such as gum disease, tooth decay, and oral cancer. Our dental services include a comprehensive range of preventive and restorative treatments for individuals of all ages that can be completed in the dentist's office.
Services include:
Digital x-rays
Dental fillings
Fixed and removable dental bridges
Inlays and onlays
Oral cancer screenings
Sealants
Tooth extractions
Dental Crowns
Dentures
What are some common dental issues a general dentist addresses?
Periodontal disease, root canals, and lost teeth are all common issues we treat. Additionally, we provide cosmetic services such as teeth whitening and veneers.
Why do I need a general dentist?
Visiting a general dentist on a regular basis will assist you in keeping up excellent oral health and treating any possible problems before they worsen.
How often should I see a general dentist?
A checkup and cleaning should be scheduled at least bi-annually. If you require extra appointments or treatments, your dentist will properly inform you. 
What causes tooth cavities?
Cavities are the result of dental decay that has not been addressed. Regular dental exams will make sure that tooth decay is detected early on and treated or avoided completely. 
Call Mill Pond Dental at (508) 540-2303 today if you're looking for a general dentist in East Falmouth. We are excited to take care of you and your family!