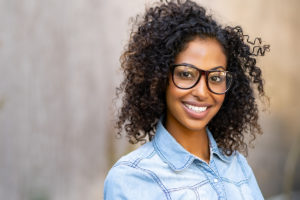 Cosmetic Dentistry In East Falmouth, MA
Misaligned, damaged, and dull teeth can affect your self-esteem and how you go about your everyday life. Activities such as going on a first date, showing up for a job interview, or meeting new friends can be difficult if you find yourself hiding your smile because you are insecure about it.
What Is Cosmetic Dentistry?
Cosmetic dentistry includes a multitude of services performed to make your teeth look more aesthetically pleasing. Our East Falmouth cosmetic dentist is able to realign your teeth and make your smile shine bright so that you feel confident for your next big event.
At Seacoast Dental Associates, we offer our clients crowns, veneers, tooth-colored fillings, and many other cosmetic services to enhance your smile and make it shine. 
Our cosmetic dentistry services include the following:
Crowns

: Dental crowns are placed over damaged or broken teeth and serve the purpose of protecting the tooth from further damage, as well as restoring it back to its natural strength and size. We offer a variety of materials for the crowns to be made out of, however, porcelain is the most popular due to its natural tooth-colored appearance. 

Dentures:

Dentures are a removable replacement option we offer for our patients whose gum tissue is too damaged to support their natural teeth.

We customize the dentures to fit you in order to bring your smile back to its natural self while boosting your confidence and making eating and speaking much easier.

Dental Implants:

For our patients who come in missing one or more teeth, we will evaluate them and determine the placement of the dental implant. The implant is made out of a titanium screw designed to act just like a natural tooth root. Our cosmetic dentist will then create a crown made out of porcelain that is designed to look and function just like a natural tooth. Not only will dental implants return your smile back to all its glory, but they will also aid in maintaining your facial structure by maintaining the jawbone and surrounding tissues.

Teeth Whitening:

We offer both at-home and in-office bleaching systems to brighten up your smile by several shades. 
Our Commitment
At Seacoast Dental Associates, we believe that getting to know your oral health history, daily habits, and any concerns you have regarding your smile is an important aspect of our standard of care. This allows our cosmetic dentist to work with you to deliver the smile you desire.
What are common symptoms and dental problems cosmetic dentistry can resolve?
Misalignment, discolorations, cracks and chips, missing teeth, whitening, and a disfigured smile are all issues that cosmetic dentistry can help with.
How much do veneers cost?
The cost of veneers is determined by the quantity of veneers required, the size of the veneers, and the position of the veneers. At Seacoast Dental Associates, we will work with you to find a cost-effective solution that meets your unique smile needs.
How much do dental implants cost?
The cost of dental implants is determined by both the quantity of implants required as well as the condition of the surrounding tissue and bone. Set up an appointment with our provider today to get an estimate for your specific dental implant situation or to learn more about our financing alternatives.